How to Treat Peri-Implantitis using Biologic Synergy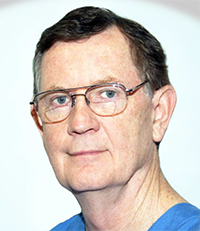 This presentation is based on my 30 years of experience with implant surgery including more than 600 peri-implantitis cases. It will focus on the results of a novel synergy of biologics to treat peri-implantitis definitively and prevent losing and replacing implants. Evidence-based data will be presented showing 99% retention of treated implants over 7 years. Included in this presentation will be the biology and unique tissue attachment to implant surfaces, positive effects of biologics, bone graft techniques, achieving vertical bone regeneration, meeting the special requirements in the esthetic zone and rationale for membrane selection.
After this presentation, attendees will:
Understand the diagnostic criteria for early detection of peri-implants.
Differentiate between palliative treatment and regeneration for long term retention of implants.
Understand the role synergy of biologics plays in achieving vertical bone regeneration.